SYDNEY, BLUE MOUNTAINS
+ HUNTER VALLEY
Say g'day to Lauren!
Lauren is a full-time celebrant, completely dedicated to creating those sparkly, magic moments with her couples. Her down-to-earth and bubbly personality will make you feel relaxed and at ease throughout the whole process. You can literally tell her anything, without fear of judgement and know you will be looked after – she's kind of golden like that. Once you've locked in this vibrant, charismatic, deep (like, super deep) people person, you can rest your head on your pillow each night safe in the knowledge that LAUREN HAS GOT YOU.
In the lead up to your big day (and on the day itself), Lauren will be your number one hype girl. She'll spend the time getting to know you and find out what makes you tick. She will then craft and deliver a cracking ceremony that hits all the right notes. It will be perfectly suited to the two of you and it will keep you and your guests cheering, laughing and bawling the whole way through.
Lauren is based near the Blue Mountains but she works all over NSW (and occasionally interstate) hitching glorious people, just like you. When she's not busy marrying loved-up couples, you will usually find her spending time with her two favourites – her dogs, Sydney & Slinky. Oh, and Scottie, her husband. Together they love throwing down a burger or some Mexican food, coupled with an over-garnished cocktail or a cold beer. If they can manage to do that while binge-watching Netflix, with popcorn & chocolate on standby, then Lauren is basically in heaven. A self-professed crazy dog lady, Lauren also dedicates a substantial amount of time and energy to working with animals (she will even pet sit them while you party!) and her ever-growing collection of indoor plants. We're not saying she likes dogs and plants *more* than she likes people. But we're not not saying that either.
Lauren's couples love her because she is organised, enthusiastic and most of all, because she quite simply knocks her ceremony delivery out of the park. Lauren walks away from weddings leaving you and your guests feeling high on love and ready to party. She's one of those one-in-a-million kinda gals and believe us when we say, you need her in your life.
Shoot Lauren an enquiry and get her on board your wedding train, stat!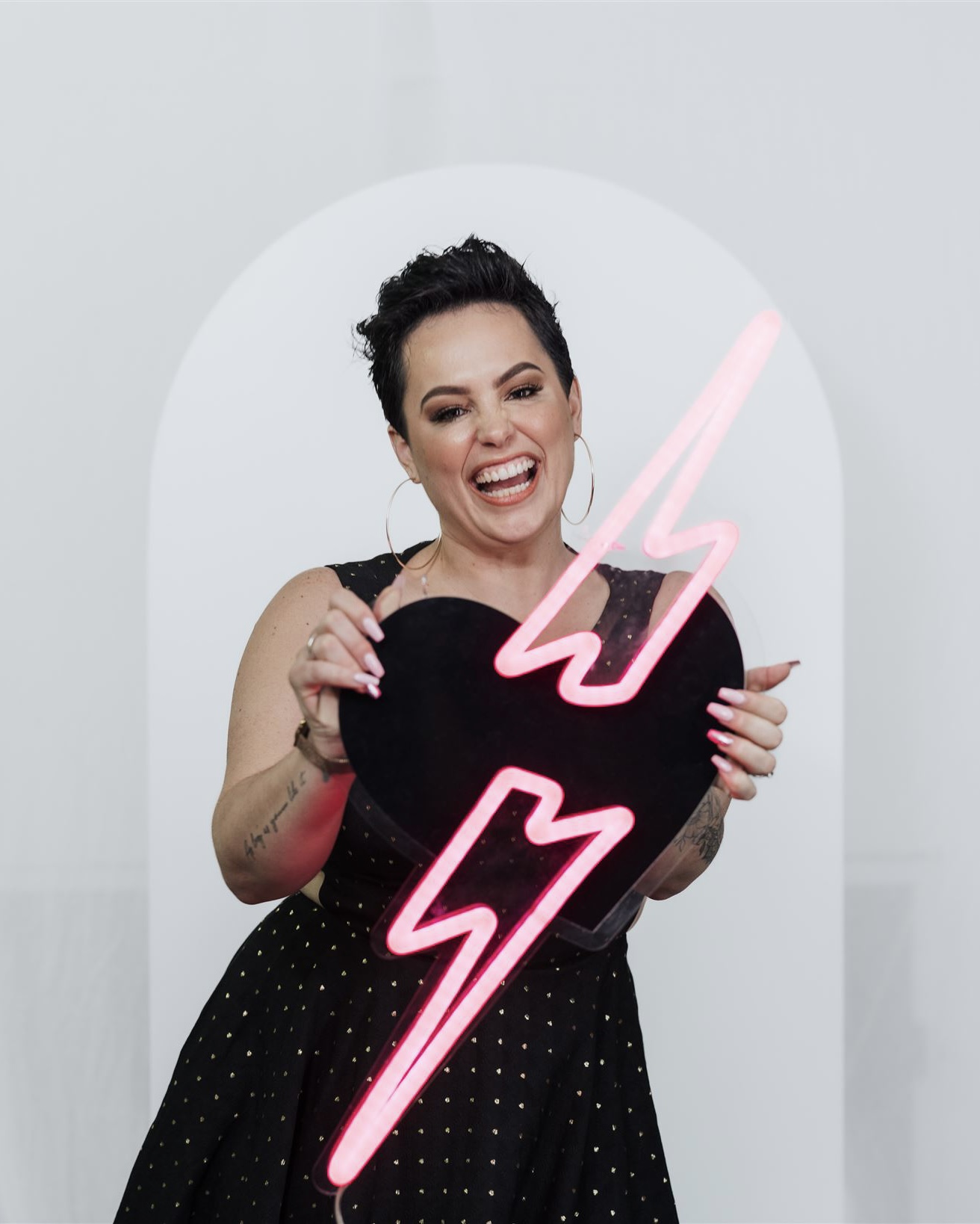 We had the pleasure of having Lauren marry us two weeks ago and we were absolutely blown away with how amazing and professional she was. Lauren completely exceeded our expectations and was very creative, funny and had the guests attention the whole way through with her quirky delivery. Lauren was very entertaining and made us feel very comfortable and a little less nervous.
Lauren even took the time to get to know mine and my husbands relationship beforehand and also the venue itself. She is one of a kind and we are so thankful we chose Lauren to be our celebrant. Thank you again.
Lauren helped to make our special day even more special. She really took the time to understand the vibe we wanted for our day and kept it relaxed and personalised. The energy and warmth she brought to the day also helped to calm our nerves and she included a lot of thoughtful details into the ceremony. We were delighted with Lauren and would recommend her to anyone!