Meet Georgia!
Not *just* the Sydney Celebrant Lady Love on the block but also a glorious individual.
She is a talented lass, our Georgia, wearing many hats! She's mum to darling little Louie, a trained early childhood and primary school teacher, and an accomplished Funeral celebrant too, with accredited training completed through The Funeral Fix. She won't tell you this herself (because she is incredibly humble and down-to-earth), so we (the Lady Love crew) had to write this for her.
Georgia. Is. Golden.
Pure sunshine. And with truckloads of charisma too! She not only has an ability to speak well and hold a crowd, with her background in teaching and education, the gal has some enviably refined skills in wordsmithery too. You can take the teacher out of the classroom for your wedding day but you can't take the classroom out of the teacher. Georgia just loves to make sure your ceremony is written superbly and is super organised. She loves an opportunity to label, laminate and ensure every T is crossed and every I is dotted (you might even get an A+ grading on your vows when you send them through!). And look, although she's not here to school you on love (you're in charge of that department), her teacher voice does come in handy when rounding up your guests to ensure they're completely engaged and loving every moment of your wedding ceremony.
As an experienced marriage maker, Georgia can create and craft the perfect balance between depth and lightheartedness, and sincerity and humour, by blending the best ingredients of your couple journey to serve up to your guests on your big day.
If you have scoured the Sydney Celebrant market in search of someone who truly sparks joy and is invested in making your ceremony the best part of your wedding day, your search stops here.
You have found your gal.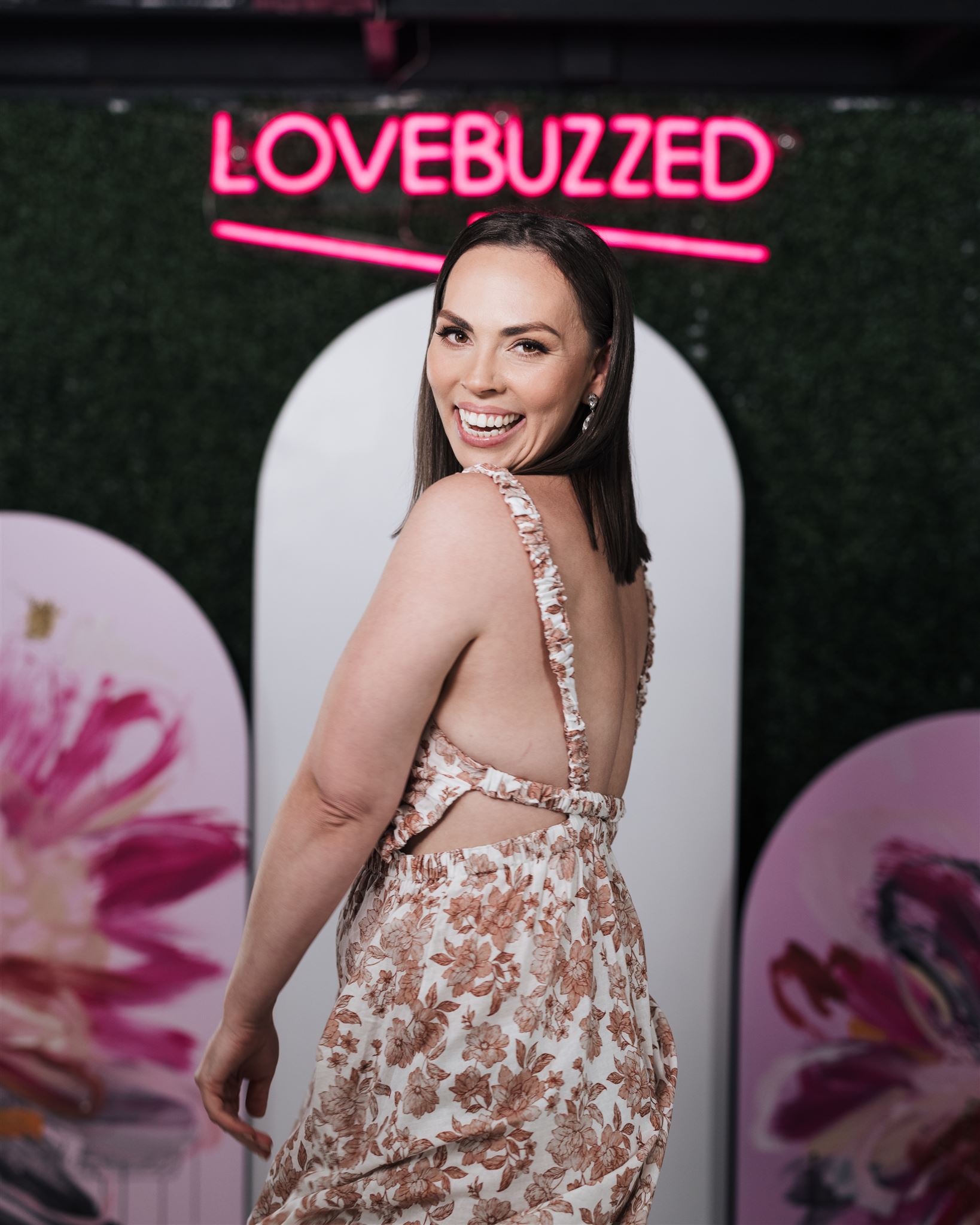 With charisma and charm in spades, Georgia is, without a doubt, Sydney's darling Celebrant. And she cannot wait to marry you.
Georgia is one incredible human! Not only is she an incredible celebrant, she is an amazing person and now a wonderful friend! From start to finish, Georgia was so organised, helpful, caring, attentive and calm through every meeting, discussion, questions and site visits. Georgia answered endless emails from me with endless questions with the same caring and helpful attitude. On our day, Georgia made it run so smoothly by not only being our amazing celebrant but also an incredible MC as well and she did a brilliant job making sure guests got all the information that they needed, made sure everything was running to schedule and made sure I was ok! Georgia worked so well with our entire team of vendorsand had made contact with them well before our big day to ensure everyone was on the same page. I can't recommend Georgia enough. Thank you for helping make our wedding day the most incredible day of our lives.
Georgia, you made our day so special by being a part of it! You are so organised(which I LOVE), so professional and yet you made everything feel relaxed! It was so easy you trust you with being our celebrant and we are so grateful for the hours you put in to make it perfect! Our guests were raving about your professionalism, especially with how you handled how windy it was and how you didn't even need to read from your script that kept trying to blow away! Thank you so much for making our wedding day even more memorable, we appreciate you so much!! xx
Georgia married my husband and I and we couldn't have chosen a better celebrant! She took the stress out of everything, made it so easy and was perfect on our wedding day! It was like being married by our best friend!We had compliments from our guests, musician and family on how wonderful she was on the day and we can absolutely say, that having Georgia there was amazing! If we could give her 10 stars we would! Thank you Georgia, 1000 x thank you! 
Love, The O'Neills
Woohoooooo Georgia we did it!!!!Our wedding was such a great day, the ceremony went perfectly and we both felt comfortable with you marrying us. You made us feel comfortable, and being so open and happy made us feel like you were not a stranger on the day.I know everyone involved in a running a wedding knows what's going on, but that was my first (and hopefully only) time so to have it all run smoothly without us having to worry was amazing! And it wouldn't have gone so smoothly if it weren't for your organisation, your chilled and fun attitude. We thank you from the bottom of our hearts. Thank you for organising our paperwork too, now just to sit back and relax on our honeymoon!