GET THE LOVE BUZZ
ANNA ⚡️ ANNIE ⚡️ SARAH
Your celebrant search stops here. Lady Love ceremonies are written from scratch. We won't stand up and give cringy, cliché definitions of love and marriage at your ceremony. BORING. Instead, we will talk about what you love about each other and why you want to get married. We will hone in on poignant anecdotes and memories from your lives together that make you laugh and cry. We will talk to your guests and remind them of how special they are to you. We will make sure you get clapped and cheered down the aisle. Finally, when we pronounce you as married, everyone will feel pumped and ready to party. Because your ceremony shouldn't be a drainer, it should be the party-starter, and your favourite part of your wedding day.
At last! We found each other. Welcome.
Annie, Anna and Sarah are engaging speakers and talented wordsmiths with loads of experience. Between them they have performed hundreds of weddings all over Australia and overseas. They specialise in modern wedding ceremonies that are filled with genuinely fun, sincere and heart-explosive moments. Your wedding day is a big deal to the Lady Love crew – HUGE, in fact! They have zero qualms about rolling with your day in whatever form it takes. So, whether you want to glide down the aisle in a traditional white gown or slap on some coconut shells, a grass skirt and dance the hula, they are here to elevate your joy, help you create your own traditions, and make your ceremony the absolute highlight of your wedding. With offices in Sydney, Byron Bay and the Gold Coast (and a willingness to go the extra mile/s for love), this A List wedding team well and truly has all your ceremony needs covered.
COMMUNICATION
Friendship requires great communication. So if we're going to be friends [which we are, right?], you can expect nothing but the best from us. Email, phone, text, Messenger – we live in the communication age! If you call us, we will come.
THIS TIME, IT'S PERSONAL
We custom write all our ceremonies to suit the individual needs of each couple we marry. We make it our mission to deliver ceremonies that are filled with meaningful expression [as opposed to "fluff"] and tell your story.
BRAG / BLOG
We write regular(ish) posts about real couples, their stories, and helpful hints for slaying the wedding game. It doesn't look or sound like your average wedding blog – it busts a lot of myths about what your wedding day should look like and aims to keep it real. Stay in the loop of the wide, wide world of wed and get all the updates straight to your inbox by subscribing.
LOUD AND CLEAR
Your guests will hear your ceremony because we have great equipment. Our professional PA system with a wireless microphone and iPod/iPhone connectivity means you can play your ceremony music through it too.
LOCATION
Weddings at the location of your choice. We will go [almost] anywhere and do [almost] anything!

THE WEDDING YODAS
Wedding planning can be stressful! You need someone [like us] with wisdom and experience in the industry to give you advice and support. Engaged you are. A happy marriage you will have.
"Annie was HANDS DOWN the best decision we made for our wedding day!"
About Celebrant Lady Love
Hi! I'm Annie, a fun and creative celebrant and MC who will leave you and your guests on a LOVE BUZZ (that's the high you get from basking in ceremonial celebration that is actually fun, genuine and entertaining). 
Originally from Melbourne, I now live on the GC with my husband, our two kids, a fluffy white rescue dog, and a flock of chooks. I used to be a teacher but after having my own children I ran out of patience for other people's, so now I'm a marriage celebrant. I have a long-standing love affair with all things stage and theatre and if I'm being honest, this whole MC gig kinda scratches that performance itch for me, as well as providing me with the opportunity to connect with fine folk like yourself!
Although often ridiculed for my chip to dip ratio at parties, my outlandish dance moves usually win people over. My friends would describe me as being (somewhat painfully) honest and direct, but also very fun, loving and loyal. Favourite pastimes include people watching, live music, travel, shopping for items I can't afford, and cooking slash eating ALL the food.
Terrible at house-keeping. FABULOUS AT WEDDINGS.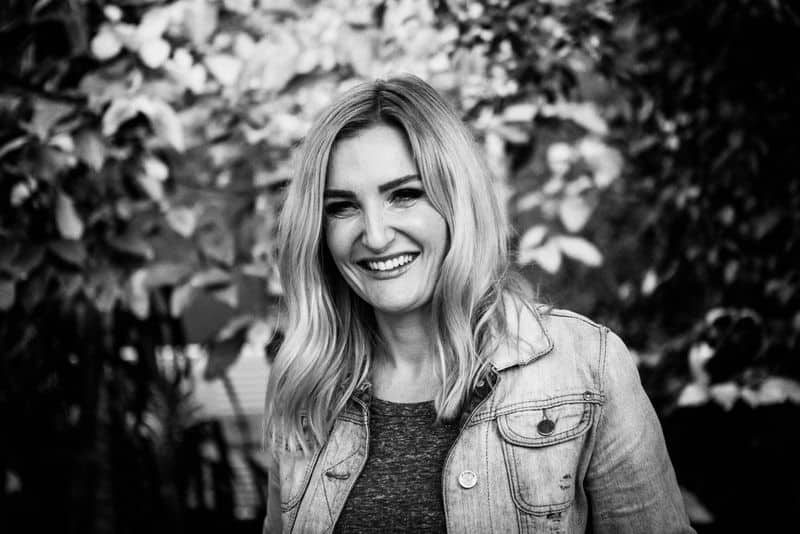 Annie you are an angel. Thank you from the bottom of our hearts for our beautiful, happy, fun and loving ceremony. You absolutely nailed it and our guests have not stopped raving about you. From the moment I got to Steve you made any nerves just disappear and made everyone feel included in the ceremony. We cannot thank you enough for everything and we would highly recommend you to any couples looking to tie the knot. Look no further than Celebrant Lady Love, couples, you won't regret it and you will never forget it. Again gorgeous girl, you are the best and we will never forget our special day and thank you for being a very special and important part of it.
My husband and I are so happy with our decision to choose Annie as our celebrant. Annie was relaxing, comforting, easy going as well as very professional. She made our wedding romantic, happy and made it feel alive with emotion. She offered a new age, modern and unique ceremony and was very in tune to our needs. Annie's presence honestly made our day and we cannot recommend her highly enough. She is fabulous.
Annie you amazing woman! Thank you for making our day so special…you nailed every single one of our wishes & we couldn't have asked for a better celebrant. Your laid back, yet professional demeanour made us feel so at ease with the whole process! Thank you for not being pushy and allowing us to make our own decisions on what we wanted…you guided us when we needed it and we appreciate that beyond words! You really did play a huge role in making our wedding day, the best day of our lives! We cannot recommend you highly enough to bride & grooms-to-be!
My husband and I started to appreciate Celebrant Lady Love from the very first email exchange. She explained the legalities and also made us feel special and enjoy the journey to getting married! We sprung a very quick request time on this lovely lady and she was beyond helpful and joyful. When it came to our big day we felt like we knew her already, she was full of excitement and happiness and it shone out of her and onto our special elopement just as we had hoped. We were so pleased that we found her and she was the one to marry us and be a part of the happy memory that was our special day. Xoxox we love you and thank you and would book you again for like… our vow renewals in let's say ten years xoxoxoxox
Hi! I know we only just met but… umm… can I be your celebrant? You should fill in this enquiry form so we can start to get up close and personal [but not in the peering through your window, rifling through your undies drawer kinda way]. Go on. Do it!

Email: annie@celebrantladylove.com
Phone: 0415 141 335
Meet My Friends!
Don't like the cut of my jib? That's cool (I mean, it's a bit weird but I'm ok with it). Why not check out my mates on The Celebrant A List! They are nearly as cool as me.
Meet My Friends!
Don't like the cut of my jib? That's cool (I mean, it's a bit weird but I'm ok with it). Why not check out my mates on The Celebrant A List! They are nearly as cool as me.