Meet Stef!
When Stef began her own wedding planning journey, she very quickly decided that it was in the wedding world she belonged. She loved every bit of the planning process, especially the ceremony. It was there and then she started making moves towards becoming a celebrant. Celebrancy ticked all her boxes – a career that nestles perfectly between her skillset and her passion. How had she not thought of it before?
And what is that skillset? Well, we are so glad you asked!
Let's start with the biggest and best part of it – COMMUNICATION. Stef is an expert communicator and has always worked (and excelled) in customer service, marketing and communication roles. She is no stranger to public speaking either, often facilitating professional training workshops and MCing large events – being behind the mic feels natural and fun. 
Stef is a self-professed TYPE A personality. Super organised. Like, SUPER DUPER ORGANISED. Spreadsheets for everything. No need to set reminders for anything when you have Stef on your team, she is already ten steps ahead and ready to cue and prompt you for all the things.
But wait, there's more.
You know that friend at a party who holds the attention of the entire room, entertaining everyone with stories and leaving people in stitches? You know the one! They elevate the vibe, make everyone feel seen, and can quickly turn low-key, mediocre dinner parties into all-night festivals of fun. Stef is that friend. Do not ask her out to dinner on a school night – you will require a leave pass the next day.
Stef is a natural entertainer and pours so much energy into every ceremony she creates, carefully weaving words together that take you and your guests on a journey that is so jam-packed with emotion you will will be snort-laughing between wiping your tear-soaked cheeks.
You only need to spend five minutes with Stef to see how much she loves this gig. No one is more excited about your wedding than her – NO ONE. This is her passion – celebrating love, sharing stories, entertaining and leaving people on a high.
She isn't *just* a fabulous celebrant either. The party starts with your ceremony but when you keep Stef on as your MC too, she will turn the party vibes up to eleven, and make sure your reception remembered for all the right reasons. Don't lump that job on one of your mates – let them relax and have fun. Stef has got you!
Stef is an avid traveler and jam-packs her calendar with as many adventures as she can. So, when she's not at weddings, you can find her scoping out her next destination (which is usually planned around proximity and access to wineries), partying/beaching/eating with her friends, and hanging out with her main man – the husbo – and their dogs, Taco and Nala. Speaking of dogs, Stef would like to put in a formal request to include yours in your ceremony. Please and thank you.
With only a limited number of bookings each month (exclusively reserved for the coolest couples), Stef's celebrant super powers are in high demand, so don't pause a moment longer. Hit the enquiry form and lock her in. She can't wait to marry you!
"EVERYONE WAS RAVING ABOUT STEF ALL NIGHT"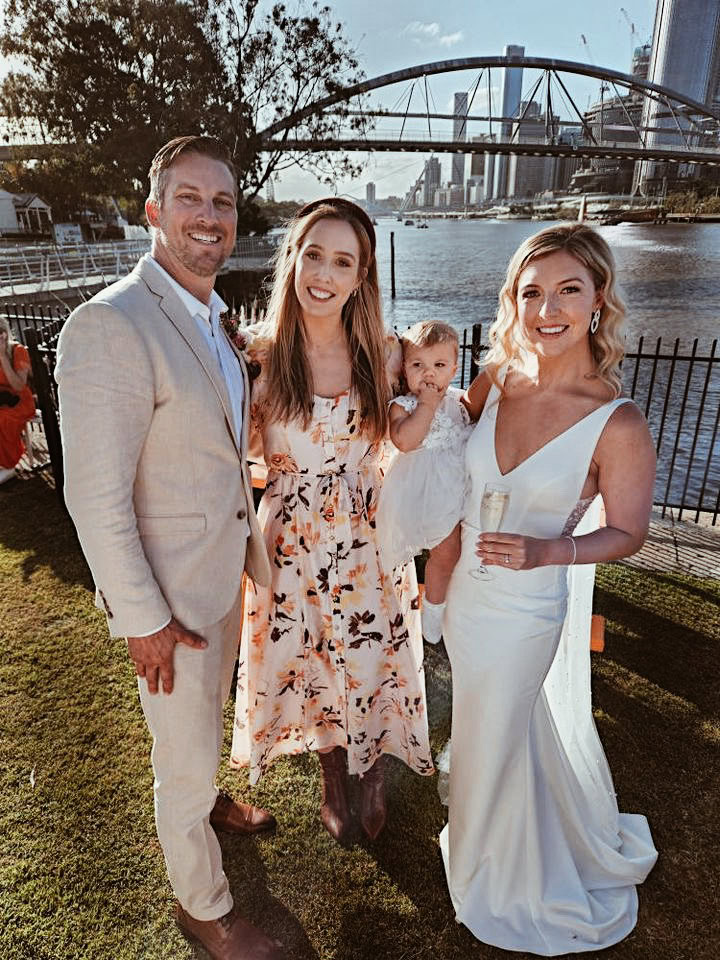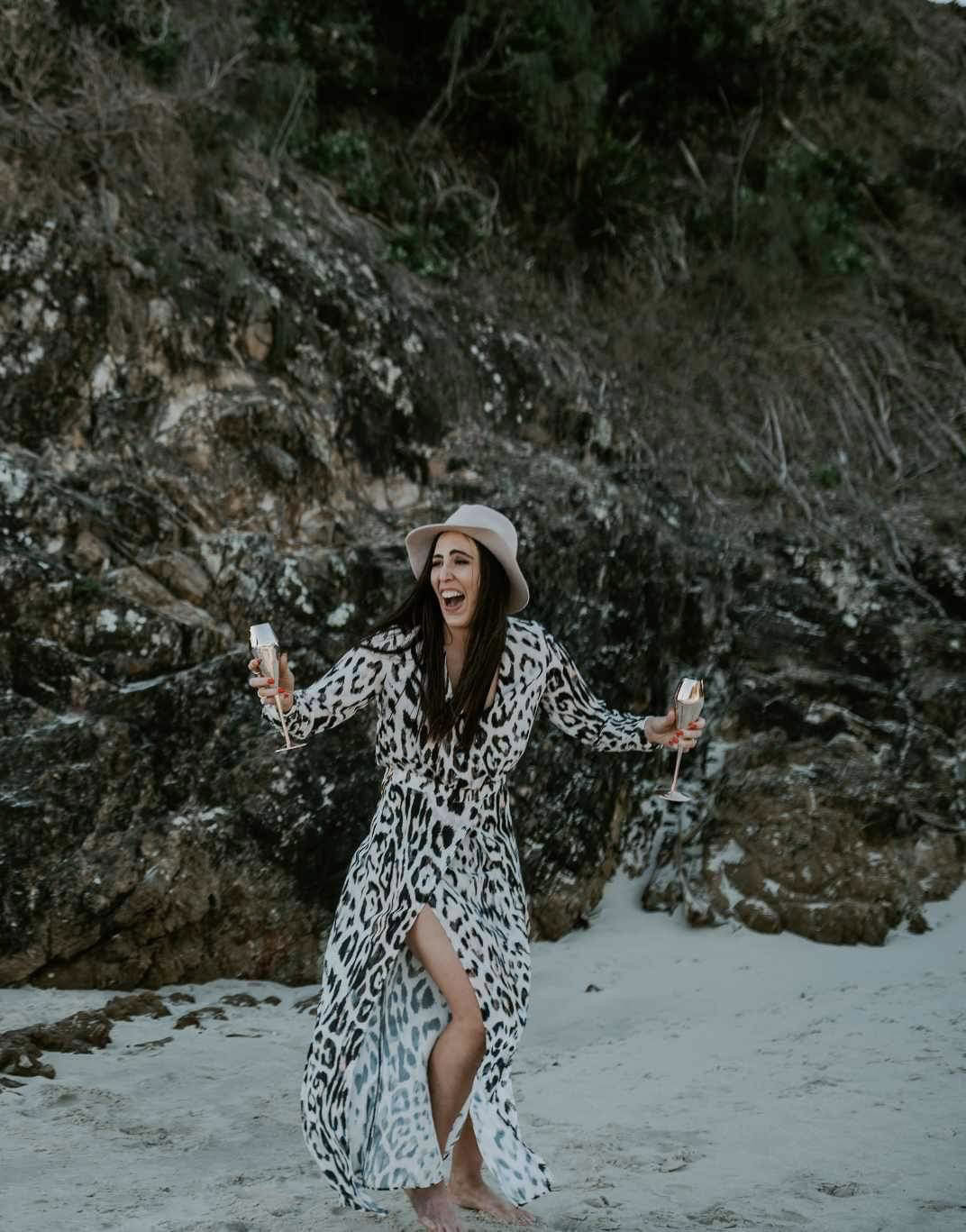 "Thank you for making my job so easy! Everyone was raving about you all night."
LOVE LUCY PHOTOGRAPHY
"If you're thinking about booking Stef as your celebrant, do it now! It will be one of the best decisions you make when planning your wedding. Stef was absolutely delightful to deal with start to finish, from checking in regularly via phone and email, talking us through the process and finding out more about us and "our story", to facilitating the most beautiful ceremony – I cannot fault Stef! Not only is she incredibly organised and efficient, she also made us feel so at ease and we became more and more excited about our wedding ceremony each time we spoke to her. Thank you, thank you, thank you Stef! The ceremony was the highlight of our day."
CLAIRE + KEVIN