Travis and Kailah married in 2017 at Currumbin Beach on the Gold Coast. This is their story.


The first time Kailah and Trav met was way back at the beginning of high school. They were in separate friendship groups at the time so didn't form a close connection but they certainly remember each other from this time. Kailah with her freckles and knee-high socks, and Trav with his stubbie shorts and wide-brim sun smart hat. "Oh geez, she's a bit of alright," thought twelve-year-old Trav. Meanwhile, Kailah was thinking, "What a shame that cute guy goes for the Swans."
The years passed, school finished and Trav moved to the Gold Coast with his family. It wasn't until he returned to Albury some time later that their paths crossed again. They hit it off straight away and despite the fact Trav still barracked for the Swans, they began dating and formed a fairly immediate relationship.
They hadn't been together very long when tragedy struck and Trav was hospitalised after enduring a fairly significant head/brain injury during a football game. He remained in a transitional unit for the next seven months while he recovered. Kailah visited him every day and did whatever she could to help him get better. Trav attributes much of his recovery to the love and care she gave him during this time. He says that every day when Kailah walked in the door to see him, he felt an instant sense of calm, and she always had the ability to make him laugh and feel happy. Kailah says that the strength and resilience Trav displayed during this time was so inspiring to her and remarked on how, even through all his trauma, he still made every effort to make her feel special. I think it's fair to say that it was during this time they truly fell in love.
Once Trav was out of rehab and able to move back to Wagga full-time, they moved in together without hesitation. They turned their mate's granny flat into the coziest, most homely little retreat imaginable and began planning a celebratory trip to Fiji – their first holiday together. And they had a lot to celebrate too. Not just for the fact that Trav was well on is way on the road to recovery but also because Kailah had finished her degree and was now a fully qualified Occupational Therapist. A year later, Kailah secured a position working in her field on the Gold Coast and they made the move up.
Since then they have done and achieved so much together, both excelling and furthering their careers, travelling and exploring together, surviving multiple 16 hour car trips home without arguing, maintaining their health and fitness, successfully completing several Netflix tv series in marathon style efforts, and of course making and maintaining strong connections with their families and friends. In fact, one of the things that is most important to these two is family. They say that part of what they look forward to most in their marriage is bringing their two families together as one. And although they are a couple of over-achievers, I think you'll find that the things they most enjoy doing together occur in the quieter moments of their lives: lazy days on the beach or in the boat at Burleigh Hill, Sushi train on a Thursday night, watching a game of AFL or tennis… these are their best times, the ones they hold most dear.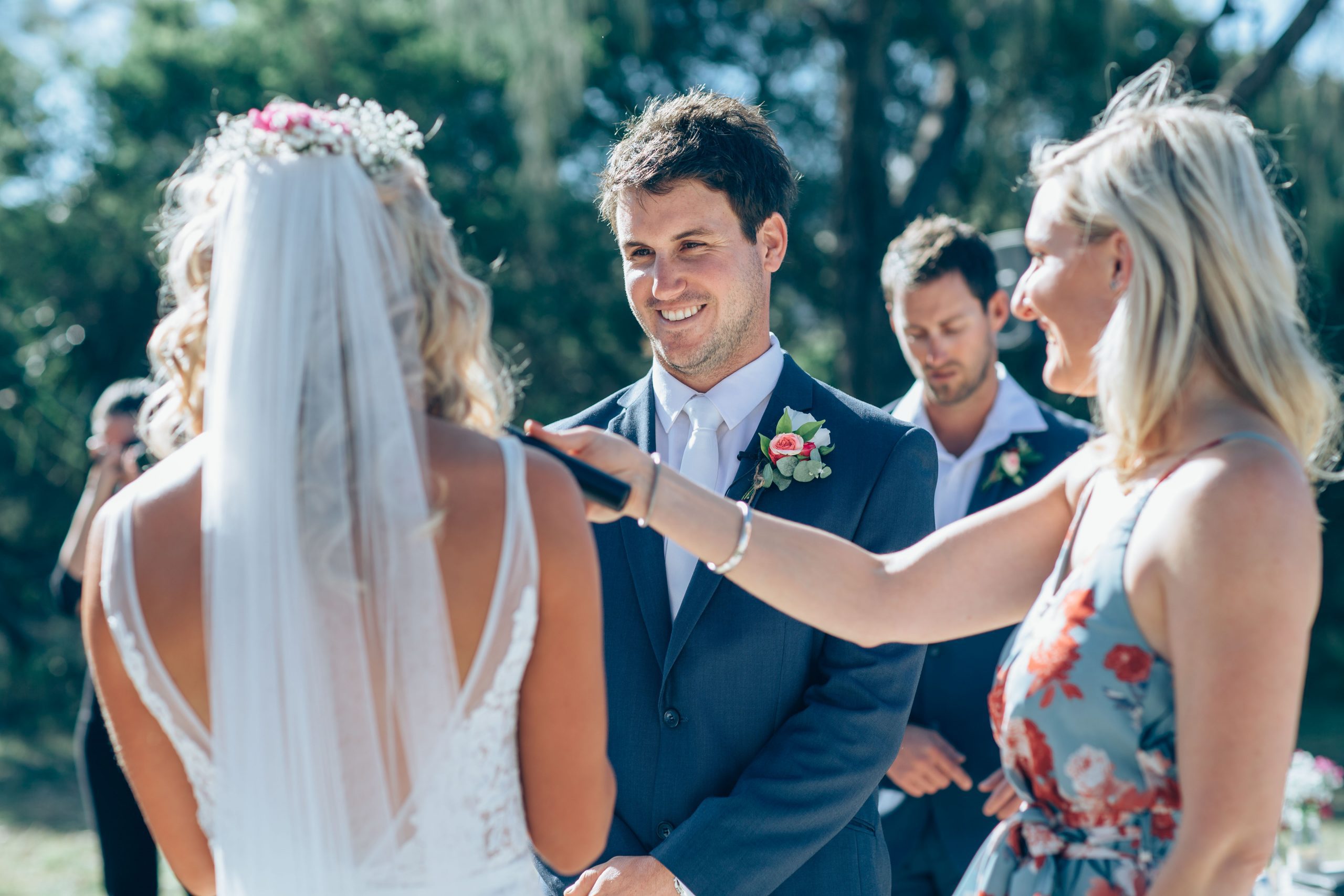 And even though Trav says that Kailah's hearing can be quite selective at times, and her indecisiveness at meal times is frustrating, he also says that her positive approach to everything in life more than makes up for these short-comings. He loves the way she cares so much about him and others, her sense of loyalty to friends and family, the way she sees the good in everyone, including him, even when he's in a terrible mood. He loves the way she accepts and supports his passions and hobbies, even when she has no interest in them herself. He loves the way she dances in the car, how her laugh sounds like a dolphin, her countless "Clueless" moments, and the fact that in her he has found the ultimate wing woman. He can't wait to fulfil their hopes and dreams together, safe in the knowledge that he will never be alone because he will always have his best friend right there by his side, and there is nothing in this world that is greater than that.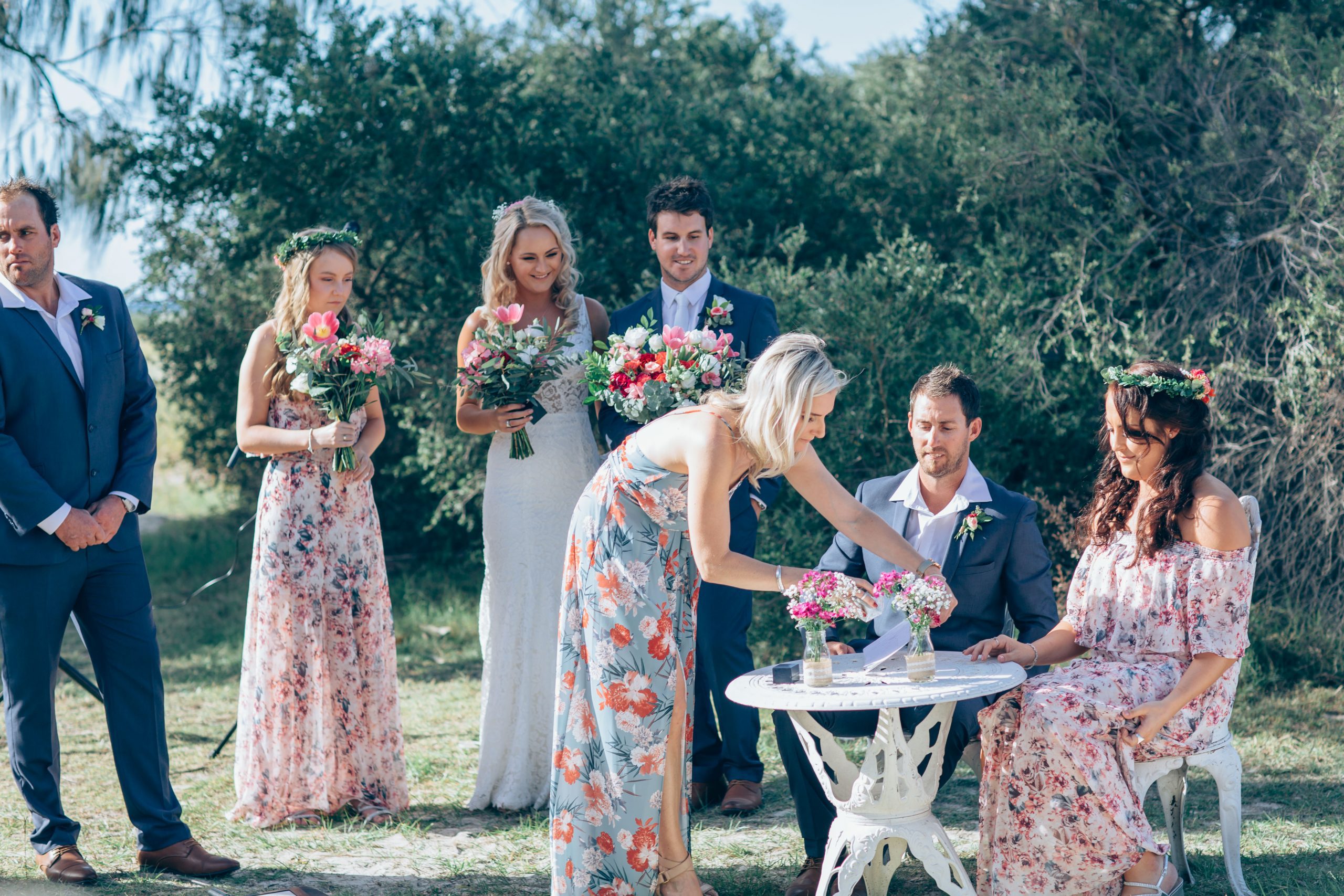 And even though Trav's accent can get a bit too bogan at times, and he still refuses to switch over and join her as a Hawks supporter, Kailah says that they always have fun together and Trav can always make her laugh. She loves his helpful nature and the way he is always prepared to lend others a hand – if there is something that needs doing or fixing, Trav will be the first to get in there and do it. She loves the way he is so supportive and accepting of her fitness addiction. Even after four years of enduring Les Mills gym music on the regular, he has rarely raised a complaint, always waits around while she completes half marathons, even meeting her on the beach with drink or riding alongside her on the days when her motivation is low.
She loves his kind and thoughtful nature, the way he is so great and natural with his nephews and niece – he's always the first to pick them up and start playing with them. She admires his hard-working nature, determination to succeed in life, and his excellent Carl Barron impersonation skills. She says he always looks after her and never laughs or makes fun of her for crying during movies (which occurs quite often, apparently). She can't wait to spend her life growing and learning alongside this man, to buy their own home, have beautiful babies, and to proudly call him her husband for the rest of their days.
Special thanks to Meg from Love from Luff for creating the beautiful images in this post.
An update on Trav and Kailah: more than three years on from their wedding, they are doing incredibly well. Tragically, they lost Kailah's dad in an accident in late 2017. They have since had a baby boy who was due on her dad's birthday. He ended up arriving a day early and is very loved and very spoilt. Welcome to the world, Leo. You have landed in the most wonderful family.