With a proposal story as good as theirs, it seemed only fitting for Naomi and Toby's wedding to be such a visual (and literal) feast; a day that truly reflected the genuine, loving and laid-back nature of this spectacular couple.
A couple of years ago Naomi and Toby were back-packing through Central and Eastern Europe. Toby had been nervously carrying Naomi's ring with him the whole time with a plan to propose in Austria. However, when they arrived in the mountains of Slovakia and found themselves in an amazing little hostel, surrounded but natural beauty, Toby changed his plan. On their second day there, while out hiking in the mountains and collecting berries [you can't make this shit up] Toby wandered off the path to where he had found a bubbling stream [seriously]. Naomi couldn't work out why he was acting so strangely but followed him nonetheless. She said he did this weird thing where he started to get down on one knee and then decided against it. It was all a bit awkward really. Then he stopped, looked at her earnestly, and simply asked, "Will you marry me?" The answer of course, was an emphatic "YES!" They spent the rest of that week high as kites, in their own little alpine wonderland.
It was really important to Naomi and Toby that their wedding day was not only a celebration of the love they share for each other, but also for the love they have for their family and friends, and this intention was felt and recognised through every carefully planned detail of the day. During the ceremony I had the guests saying vows to the couple; they chose two of their closest friends to speak, and had a culmination of friends and family members amongst the bridal party.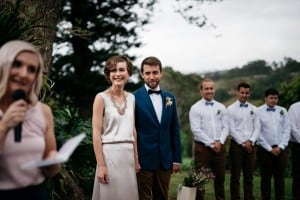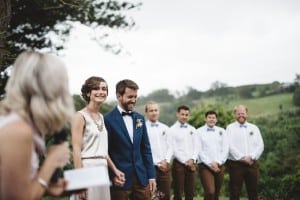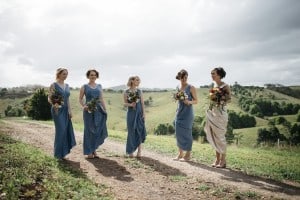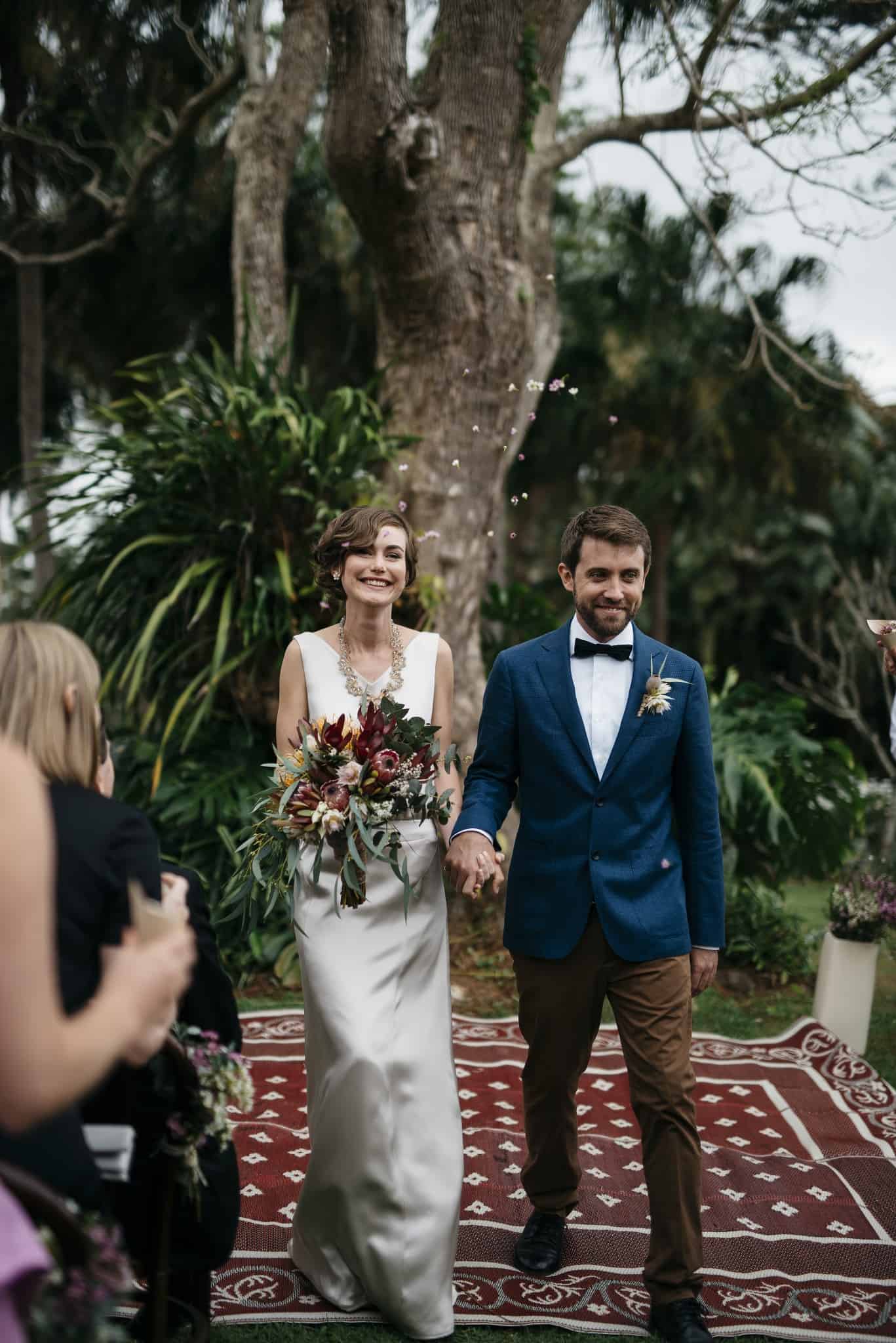 After the ceremony guests moved over to a garden area where they were met with picnic mats and cushions to sit on, lawn games, cold drinks and delicious canapés. It was the perfect way to ease into the day, relax and discover the finska champions amongst them.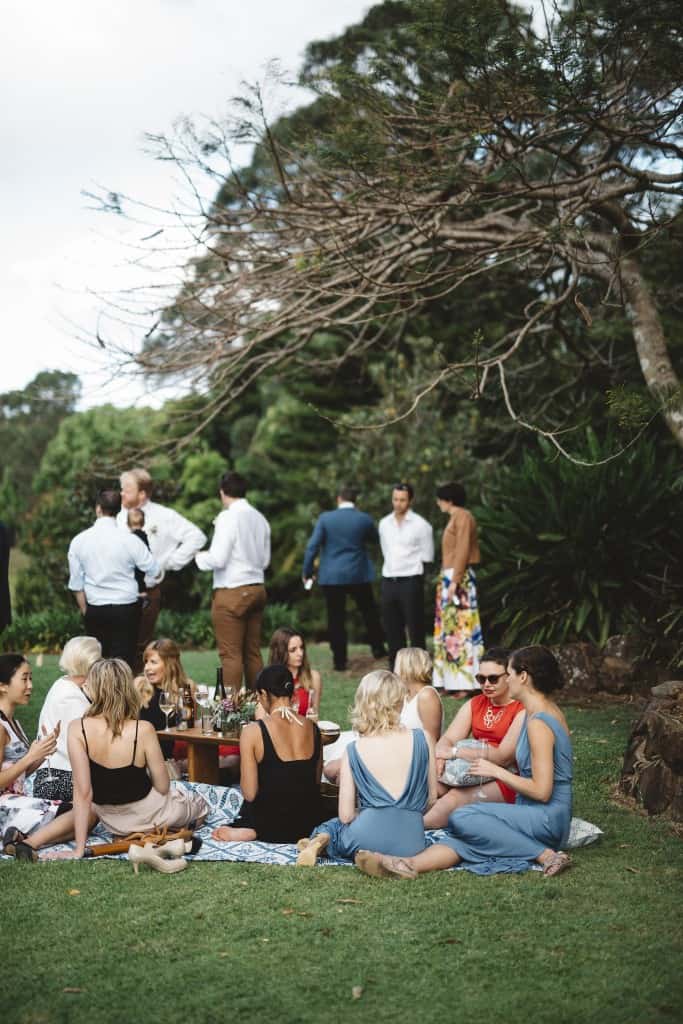 As the afternoon began to fade away, guests were relocated to a rustic barn, adorned with wild natives, strings of lights, a wall of old photographs, and huge share platters in the middle of banquet style tables. The wine, beer and conversation flowed deep into the night while guests feasted on wild salmon, seasonal vegetables, roast meats, salads, breads and cheeses. Naomi and Toby were treated to some seriously entertaining speeches made by their friends and family who they acknowledged by ending the formalities with a very heart-felt and moving speech of their own.
The night ended like this. Complete with a blow-up penguin DJ who brought the freakin' house down.
Congrats, Nomes and Tobes. You done good. You done reeeal good.
Thank you to Nicolette Johnson for capturing the day so beautifully. To see more of Nicolette's work as well as more images from this day, visit her website: www.nicolettejohnsonphotography.com/
Celebrant: Annie Molenaar
Venue: Gurragawee
Makeup Artist: Megan Braunberger
Stylists: Fine Creative Co.
Hair: Byron Hair
Catering: Your Gourmet