When I first met up with Sammy and Lauren to discuss the details of their impending nuptials, I had every intention of finding out as much as I could about them within the hour I had allotted for our meeting. What I didn't anticipate was that I would still be sitting there almost two hours later having not only chatted about the history behind their great love but also just about everything else in between including music, food, the downfalls and perks of life with a shift worker (both girls are nurses), and my profound fear of spiders. It is fair to say that by the end of that meeting I felt like we had solved most of life's problems and I had a pretty epic #friendcrush on Sammy and Lauren.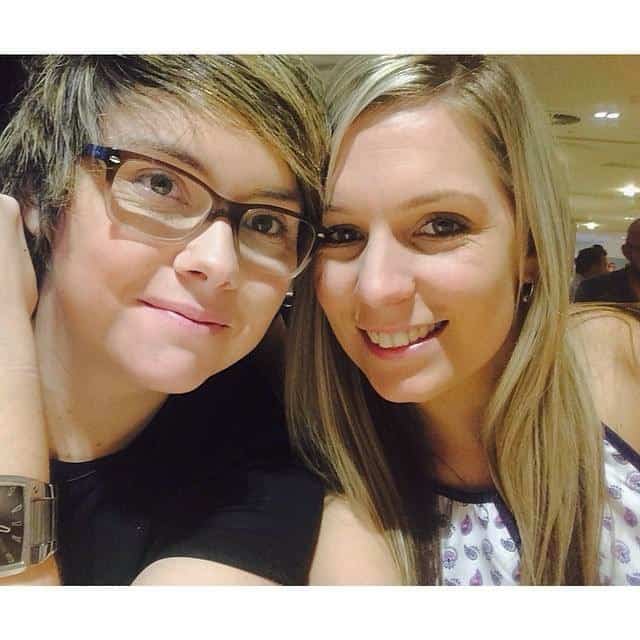 In the lead up to their big day, the girls and I were in regular contact building ideas for their ceremony, putting together vows, and sometimes just exchanging a quick "Woohoo!" All the while their Facebook statuses became increasingly more excited as their date drew nearer and nearer.
Now I get that some of you might be wondering how two people of the same gender could get married here in Australia when the law, still currently backed by the bigots running this country, clearly states that marriage is an exclusive right given only to heterosexual couples. I actually thought the answer to this question was obvious but I have been asked it so many times (as have the girls) it appears I was wrong and it needs explaining.
This marriage was not solomnised according to The Marriage Act, 1961, it was done in accordance with the law of love. The word 'marriage' is subjective and if two people decide they love each other enough to publicly exchange vows stating they will take that person as their wife or husband for the rest of their lives, then it is as simple as that – they are married. This type of a ceremony is also known as a Commitment Ceremony but Sammy and Lauren never once used this term. To them it was never anything less than a marriage.
Having said that, I do not wish to detract from the argument that same sex couples should be afforded the same right as heterosexual couples and have their marriage recognised under the eyes of the law. I am sure that given the opportunity, Sammy and Lauren would have had a legal ceremony but that opportunity was not there and so instead they simply chose to rise above our government's prejudiced views and say, "Fuck you, Tony. We are not waiting. We're getting married now!"  When the new legislation is passed (which I hope will be sooner rather than later), I have told the girls that I will happily complete the legal documentation required to formalise their marriage.
Now, back to this amazing wedding…
I was first to arrive at the venue which gave me plenty of time to set up and sound check before the guests started filling up the place. I had promised Lauren I would meet her outside before she entered to give her a quick pep talk. I am so glad I did as when I got there she was so nervous she was shaking. I gave her a high five and a big hug, along with a few words of reassurance, and we were good to go.
Seeing the girls arrive was pretty special. They both walked down the aisle at separate times, proceeded by their bridesmaids and groomsmen, and accompanied by their parents. One of the coolest things I witnessed was the change that overcame Lauren as Sammy took to the aisle. As soon as she saw her, her nerves seemed to dissipate and her whole energy shifted. It was really beautiful.
In their vows Lauren promised Sammy that their friendship and mutual devotion would be the foundation through which they would carry each other through the bad times, laugh together through the good times, but most importantly just be together ️always. Sammy thanked Lauren for always encouraging and inspiring her to be the best version of herself and promised to always support and love her for the rest of her life.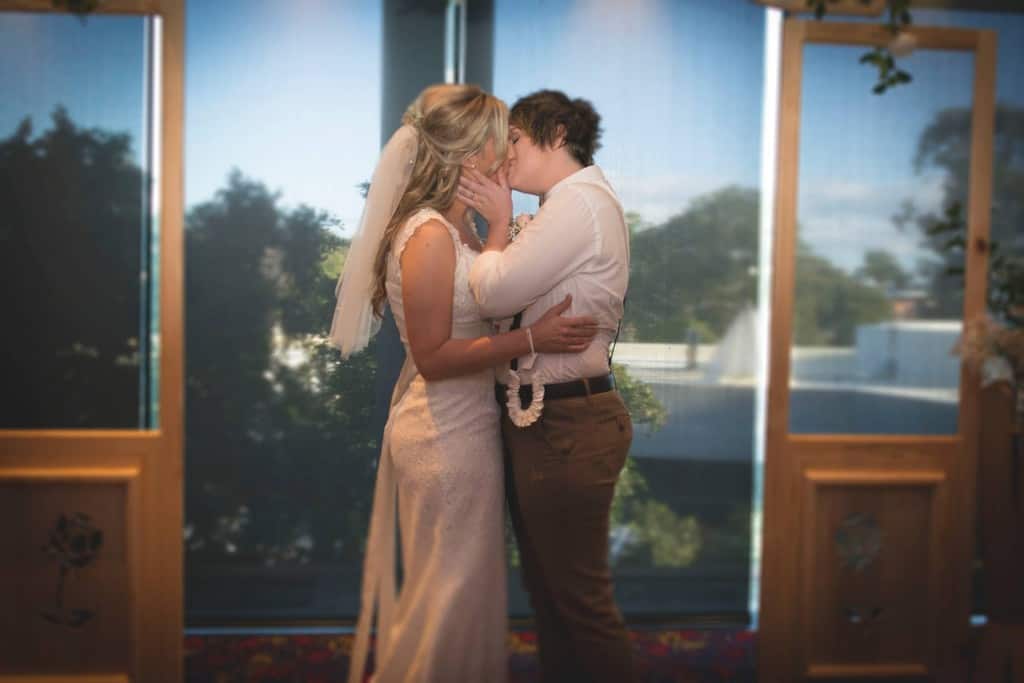 At the end of the ceremony I surprised Sammy by playing a recording of her late Grandfather singing a song. She was expecting me to give a final blessing at that point but (after consulting with Lauren), I thought it would be far more meaningful to close the ceremony with a little ditty from Grandad. Needless to say, many a tear was shed. But it was lovely. So bloody lovely.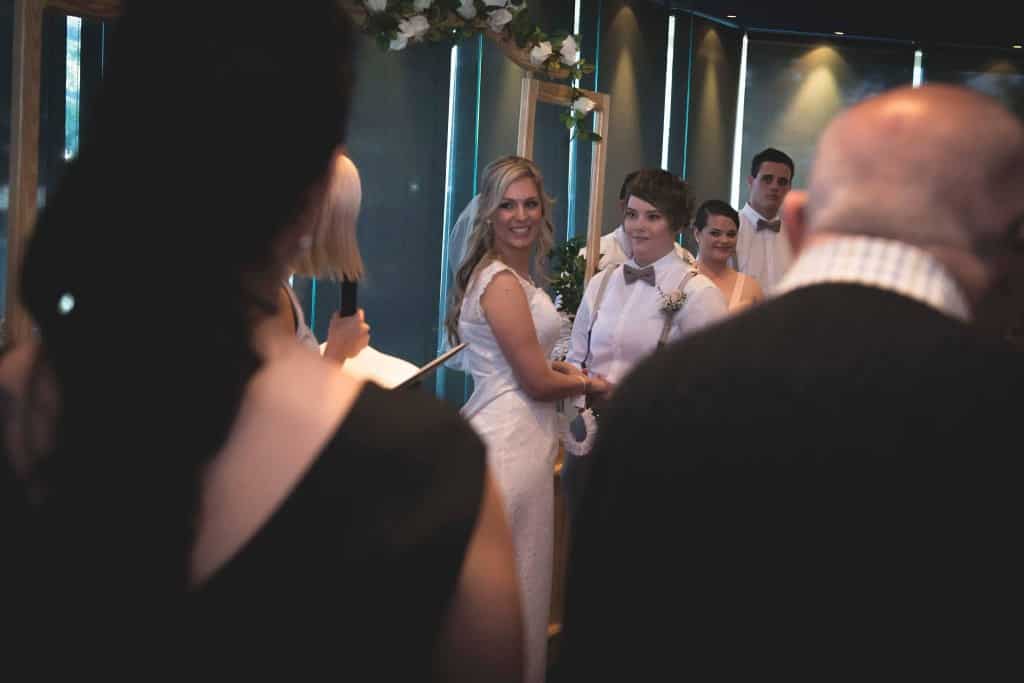 This wedding will hold a special place in my heart forever. The honesty and sincerity of the love shared between these girls is nothing short of inspiring. I have no doubt that they will continue their tradition of texting each other every morning just to say "I love you" for the rest of their lives. Thanks for sharing your day with me, Sammy and Lauren, and congratulations on becoming wife and wife!
Special thanks to Lucah & Lane for providing the images used in this post. To check out more of their work, visit www.lucahandlane.com